Skip to Content
Illinois Wildlife Removal & Attic Restoration Specialists
Whether you've encountered an infestation of bats, squirrels, or mice in your attic, the repercussions can be severe if ignored. Wildlife can cause extensive damages to your attic, not to mention the serious health hazards presented by their feces, urine, and oils from their fur that they leave behind. Special care must be taken to remove the pests and their droppings and to restore your attic. If you could use an attic restoration specialist in McHenry, Lake, or Northern Cook County, feel free to call upon the seasoned professionals at Illinois Wildlife Services, Inc. In business since 2000, we know how to safely remove nuisance wildlife from your home or business' attic, as well as the evidence of their infestation.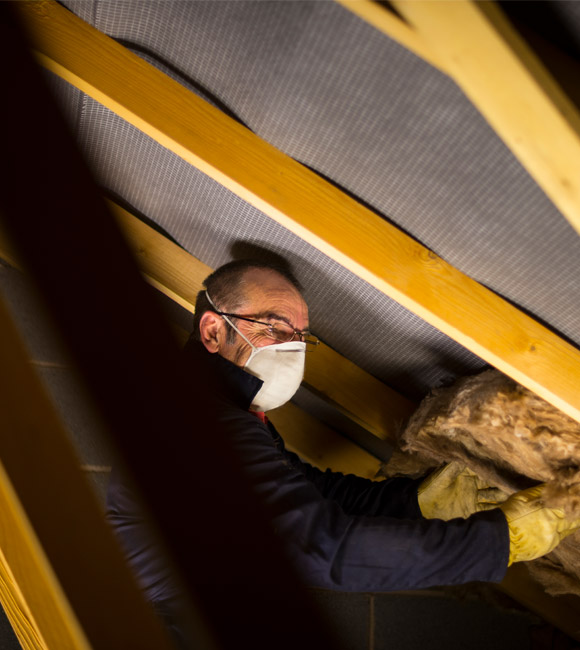 Attic Restoration's Best Left Up to the Professionals
While you may be tempted to remove the aftermath of a wildlife infestation yourself, it's best left in the hands of an experienced company such as Illinois Wildlife Services, Inc. for your protection. Here are a few reasons why you should feel comfortable trusting us with your attic restoration:
Biohazard Safety – The most important reason to call in the professionals is we're highly trained to handle and dispose of biohazardous materials safely. We use biohazard suits, rubber gloves, and protective masks when handling feces, urine, etc. to risk exposure to the harmful bacteria found in them. These bacteria are responsible for causing many diseases among humans.
Necessary Equipment – Our professional equipment is more suited to the task at hand than your average household cleaners. You can count on us to sanitize your attic thoroughly.
Damage Assessment – You'd be amazed at how much damage a family of raccoons or mice can cause in a week! We'll inspect the space and assess what kinds of structural repairs will be necessary to restore your attic, from the floors to the insulation and everything in-between.
Contact Us for an Estimate in McHenry, Lake, or Cook County
When it comes to attic restoration in McHenry, Lake, or Northern Cook County, don't hesitate to call Illinois Wildlife Services, Inc. to request an estimate. From muskrats, squirrels, and chipmunks to birds, bats, raccoons, skunks, and opossums, we have the knowledge and equipment to remove your unwanted attic wildlife, their droppings, and any parasites they may be carrying (such as ticks or fleas). Please contact us today for more info or to request an appointment. You'll never know they were there!
Having an Issue with a Pest?
Our Team Has the Experience to Get the Job Done Right!