Skip to Content
Raccoon Removal for McHenry, Lake, & Cook County Homes
While some may find raccoons cute with their distinctive black masks and ringed tails, they present a serious health and safety threat to the homes and businesses in which they seek refuge. Raccoon feces carries many diseases that can be dangerous to humans, and families of raccoons have been known to wreak complete havoc upon attics. If you need raccoon removal for your McHenry, Lake, or Northern Cook County home or business, call upon the experts at Illinois Wildlife Services, Inc. We've specialized in safe, effective, and humane wildlife removal services since 2000, and we always tailor our services to suit your specific needs.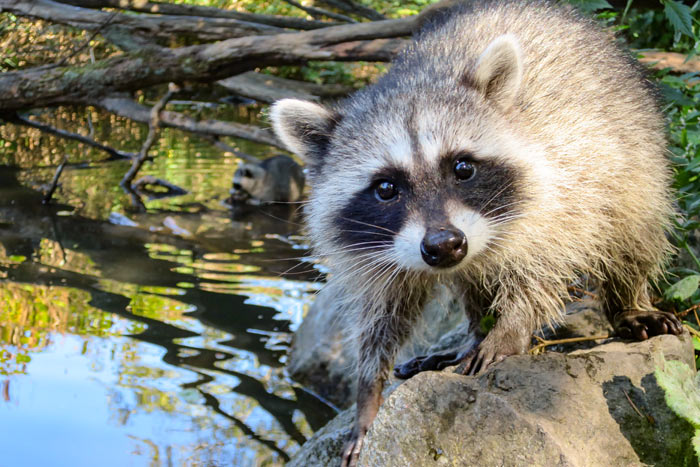 Understanding Your Pest: What to Know About Raccoons
Raccoons tend to vary in weight, from 6-20 pounds for a female and 15-27 pounds for a male. Raccoons are a nocturnal animal, meaning they become active shortly after sunset until shortly before sunrise and spend their days sleeping. The raccoon breeding season is February through March, with them giving birth approximately 2-2½ months later. On average, there are about 2-5 pups per raccoon litter. When it's not the mating season, raccoons tend to live in small groups of 1-3 at a time. They typically find refuge under porches, stoops, decks, chimneys, and sometimes even inside attics.
Fully Licensed and Certified for Wildlife Removal
Illinois Wildlife Services, Inc. is certified by the National Wildlife Control Operators Association (NWCOA) of Illinois to remove many kinds of nuisance wildlife, including raccoons, from your home or business. Fully licensed, bonded, and insured, you can count on our highly trained team to get the job done right the first time, every time. Using safe, eco-friendly products and techniques, we offer 30- to 90-day guarantees to ensure your satisfaction with our raccoon removal services in McHenry, Lake, or Northern Cook County. Please contact us today to request more information or a quote without any hidden fees!
Having an Issue with a Pest?
Our Team Has the Experience to Get the Job Done Right!